With more than a decade in the business, Ekspresa is a telecom engineering consultancy for mobile networks holding the ISO 9001:2015 certification and with experience in more than 40 countries.
Ekspresa was founded to supply highly qualified Telecom Network Optimization engineers for the Caribbean region back in 2008. Since then, we have been expanding our services to cover end-to-end needs in the RAN world and have also been expanding our operations by opening new branches to support our customers and partners across Latin America.
Likewise, we have used the experience obtained in telecommunications together with the high quality standards to provide a differentiating value in the industrial sector. Ekspresa has incorporated internationally recognized brands of equipment and tool suppliers allowing the development of highly prestigious industrial solutions.
The secret to our success lays in answering the needs of our long-lasting customers, understanding their problems and their aspirations.
We love to be the people our customers ask for first.
What does "Ekspresa" mean?
When brainstorming to choose a name for our telecommunication company that would represent us in the years to come, we proposed words that evoke being precise, fast and effective.
During these days we learned the story of a Polish person who lived in a place that spoke Russian, German, Polish, and Hebrew. This man, aware of all the communication problems that many languages generated, began to work on the creation of a common language as a possible solution that, at first, would benefit the inhabitants of his region, country, and later the entire world. This work was finally known as "Esperanto" and today is the most widely spoken international planned language in the world. Creator L. L. Zamenhof was nominated two times for the Nobel Peace Prize. By knowing this story we felt identified with the project of improving communications.
Our name was defined.
eks·pre·sa
/eˈk
s
presˌa/adjective
adjective: express
operating at high speed. "express elevators take you directly to the eighth floor"
Similar: rapid, swift, fast, quick, speedy, high-speed, brisk, flying, prompt, expeditious, nonstop, direct, uninterrupted, undeviating, unswerving, nippy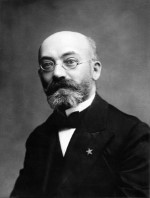 Improve the quality of communications by comprehensively serving the needs of our customers.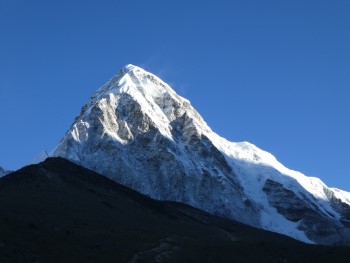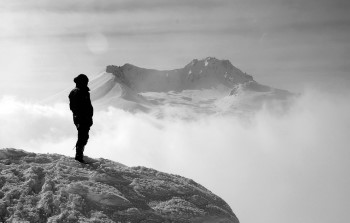 Provide innovative technological solutions to telecommunications companies, using our competitive advantage in terms of experience, quality of service, customer satisfaction and costs. We intend to maintain a permanent, growing and consolidated participation in the market, generating high profitability and taking care of the well-being of our clients, both internal and external.
Ekspresa works within the ambit of strong work ethics and a client driven value system. Our customers come first. All of our team is committed to add value to accelerate our client's business growth.

Customer Service

Creativity

Respect

Honesty

Commitment

Innovation

Integrity
Ekspresa's main offices are located in Mexico, the Dominican Republic, Costa Rica, Panama and Venezuela.
We have local offices in Puerto Rico, Jamaica, Nicaragua, El Salvador, Guatemala, Honduras, Ecuador and the United States
From these locations, we have delivered services in 41 countries, helping 66 mobile network operators from Central America, the Caribbean, South America and the US.
Antigua and Barbuda – Aruba – Barbados – Belize – Bermuda – Bonaire – British Virgin Islands – US Virgin Islands – Cayman Islands – Colombia – Costa Rica – Curazao – Dominica – Dominican Republic – Ecuador – El Salvador – French Guiana – Grenada – Guadeloupe – Guatemala – Guyana – Haiti – Honduras – Jamaica – Martinique – Mexico – Nicaragua – Panama – Puerto Rico – Saint Barthelemy – Saint Kitts and Nevis – Saint Lucia – Saint Martin – Saint Vincent and the Grenadines – Sint Maarten – Suriname – The Bahamas – Trinidad and Tobago – Turks and Caicos Islands – United States of America – Venezuela
Founding member, from Dominican Republic oversees all the Caribbean. One boss to rule them all.
Co-founder
Central America - local director
Another one of our founding members, characterized by his application of infinite pressure, looks after Central America.
Co-founder
Mexico - local director
Also a founding member. Sits in Mexico leading our biggest market operation and also our biggest Ekspresa family!
Premium class member, always pushing the portfolio diversity to its edge, oversees Panama and Venezuela.
Venezuela - Operations Manager
The protagonist of making things happens in Venezuela! No details slips away!
Central America - Project Director
Our best representation of both Technical and Commercial market knowledge, specializes in Central America.
Central America - Financial Director
Both a financial expert and university professor, applying perfection in each math equation, manages Central America finances.
Caribbean - Financial Manager
Every project runs smoothly! and she is the one to thank!
With a huge willingness to work, when he is involved in a project it is definitively a game changer. No fear to reinvent the wheel.
Just like in chess, she is the one who evaluates the environment and moves the pieces for immediate and future strategic objectives.
Caribbean - Project Manager
A rising star. From field engineer to leading  our  most demanding implementation projects in the region.
Costa rica - Project Manager
The architect of the mindset for everyone involved in a project. The best is still unwritten and yet to come!
CENTRAL AMERICA - PROJECT MANAGER
A sea of knowledge, given both by his studies and by his extensive experience. With great power comes great responsibility.
Central america - PROJECT MANAGER
Always Giving 110%, no less. He documents and shares every and all best practices in a project. Don't miss any detail, he will notice.
REGIONAL - TECHNICAL ADVISOR & RF Manager
If  you have a technical inquiry, he's the one to ask. Co-creator of our amazing website.